We are a specialist media insurance broker providing tailored insurance solutions to Post-Production houses and Studios.
For more information contact:
Terry Pryke, Cert CII
Tel: 01473 346028
Email Terry Pryke
Or complete the form below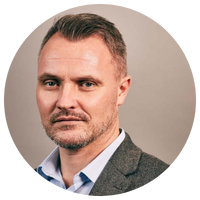 As a specialist media insurance broker, we take a consultative approach, and our team will quickly understand the logistical operations of your business. We will advise you on the appropriate insurance products available to protect you against the threats that can have a significant impact on the financial stability and longevity of your company.
We are able to provide advice and guidance on how you can better manage your own risks in order to reduce the likelihood of claims occurring and how to minimise the disruption to your business when they do occur.
From day one we will work with you to identify your company's immediate and potential risk exposures. We will present you with a comprehensive insurance package to provide you with appropriate financial protections. Our clients receive ongoing support, advice and guidance beyond the insurance products, with access to a wide range of risk management services and tools.
At Pound Gates, we hold the prestigious title of 'Chartered Insurance Broker' from the Chartered Insurance Institute (CII). Chartered status is an exclusive title, only awarded to firms that meet rigorous criteria relating to professionalism and capability. All Chartered Insurance Brokers commit to the CII's Code of Ethics, reinforcing the highest standards of professional practice in their business dealings.
With overheads on the rise and ever decreasing margins we offer an alternative solution to the media sector for comparison against your current insurance programme. Our team of experts will be pleased to have an initial discussion with you to explore how we can add value to your current arrangements.
We recognise that Post Production Houses are an essential part and final stage of any production project. The many creative processes you perform, such as colour correction, adding images, graphics, music, special effects and delivering that all important final polish to the project, requires maintaining business operations and keeping unforeseen delays to a minimum, especially whilst working to time critical deadlines.
With this in mind, we aim to ensure that post production insurance does not become a barrier to conducting business with your clients. We work closely with specialist markets and have access to unique cover options tailored to the media sector, which includes the following benefits:
Public Liability (worldwide)
Employers' Liability (full worldwide cover for UK employees and freelancers)
Full worldwide cover for property and technical equipment (owned and hired in)
Electrical & Mechanical breakdown of technical kit (repair or replacement including temporary hire costs)
Alternative hired in equipment cover and additional hire costs
Continuing hire charges
Money – at the premises, in transit and on location
Business Interruption (including free advice on business continuity planning)
Terrorism
In addition to the above we offer a wide range of specialist insurance products to protect you against ever present and evolving risks associated with your business, including;
There are a number of situations which could lead to a claim being made against you for perceived professional negligence. The more common scenarios include: failing to meet your clients' expectations, infringement of intellectual property rights e.g. copyright or trademark, defamation of character (libel or slander) and loss, and theft or damage to sensitive client documents or data in your care.
Adopting best practice by implementing processes and controls can significantly reduce the potential for claims to arise. There is however, an increased risk of errors and omissions occurring whilst rushing to meet tight deadlines. We will be pleased to talk through the potential claims scenarios specific to Post Production in more detail and advise you on the products available to protect you against the costs associated with Professional Indemnity claims.
As technology rapidly advances so too does the risk of falling victim to cyber criminals. Companies with less security protocols and protections are attractive targets for cyber-criminals.  This includes the potential for someone to hack into your systems and hold a project or finished article to ransom, just as you are due to release it to your client ready for an impending and time critical launch date.
It is estimated that 72 percent of data breaches occur at companies with less than 100 employees. There can be significant costs to the business following a cyber-attack and we will be pleased to discuss with you the various options available to insure against such costs.
Whether you offer a purpose-built fully equipped studio or you hire empty studio space to production companies, or a combination of the two, we can assist you with our wide range of specialist insurance products designed to protect you against the ever present and evolving risks associated with your business.
We recognise that studio hire may not be your only source of income and that you may derive additional revenue from alternative services. This may include the supply of staff (including freelancers), on-site post production facilities or equipment rental to studio clients or external clients, for use worldwide.
With this in mind, we aim to ensure that studio insurance does not become a barrier to conducting business with your clients. We work closely with specialist markets and have access to unique cover options tailored to the media sector, which includes the following benefits:
Public Liability (worldwide)
Employers' Liability (full worldwide cover for UK employees and freelancers)
Full worldwide cover for property and technical equipment (owned and hired in)
Full worldwide cover for property and technical equipment hired out (dry and wet hire)
Electrical & Mechanical breakdown of technical kit (repair or replacement including temporary hire costs)
Alternative hired in equipment cover and additional hire costs
Continuing hire charges
Money – at the premises, in transit and on location
Business Interruption (including free advice on business continuity planning)
Terrorism
In addition to the above, we also offer the following specialist studio insurance products to protect you against ever present and evolving risks associated with your business, including:
Professional Indemnity
Cyber Liability and Crime
Directors & Officers
Motor Fleet
Group Personal Accident and Business Travel