As a broker specialising in the Removals & Storage sector we have a range of products and services to meet all needs, regardless of size or business activity. Whether an individual product, or an entire review of all insurance and risk management issues, we can assist.
Our MoversPlus contract provides some of the widest and easiest to administer cover available in the market for customer goods:
The key features are:
Worldwide cover for Liability and Transit insurance
All Risks/Liability cover for goods in UK storage up to any limit
No need for monthly storage or transit declarations
Errors & Omissions cover automatically included
'Deep Sea' moves can be accommodated on a one-off basis or, for companies specialising in this service, we can provide agreed annual rates
Cover for loss or damage to the remover's own packing equipment
In-house claims management service often able to deal directly with the customer to resolve claims and reduce administration
Policy documentation without hidden or inferred conditions and warranties
Our AXA scheme is truly unique. The facility brings together numerous risk areas into one solution. It is designed for removers and can be tailored to meet precise needs. The package includes the following removers and storage insurances:
Employers' Liability
Public Liability
Property
Business interruption
Money
Terrorism
Motor fleet
Directors' & Officers' Liability
Employment Practice Liability
Legal Expenses
Both facilities are handled in our office, which allows us to arrange quotations quickly and immediately deal with documentation. No hassle.
To discuss our approach further, contact Neil Matthews on 01473 346037 or request a call back.
For more information contact:
Neil Matthews, ACII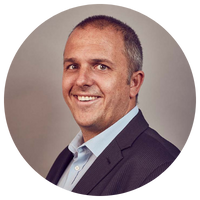 Relationship Manager
Tel: 01473 346037
Email Neil Matthews