Our business is built on 35 years of experience. We are proud of our heritage.
Our history
In 1988 Allan Pound was an insurance broker at Lloyd's of London and Ivan Gates was a freight forwarding agent in Felixstowe.
Based on a long-standing business friendship they decided to start a new business together, Pound Gates Group, based in Ipswich. The Group included Pound Gates & Co Ltd, an insurance broker with a specialism in marine and transit risks.
The Group also included Sevatas, a business focused on the finished vehicle logistics sector. Sevatas is now the European leader in the provision of risk management, claims and damage reduction solutions to the finished vehicle logistics sector.
Kevin Collins took over Pound Gates in 2002, and has led the business through a period of significant growth based on a strong focus on its specialisms.
In 2010 the Group de-merged creating independence for each business supporting further focus and investment in their activity and client sectors. In 2017, a new business, Contior was established to provide motor engineering services.
Today
Pound Gates is a prominent independent, Ipswich-based Chartered Insurance Broker providing business insurance solutions to organisations in Suffolk and beyond.
Nationally, we specialise in the areas of Nursery insurance, Removals and Storage insurance and Self-Storage insurance, and internationally in Tank Container insurance.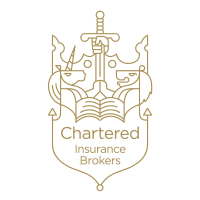 Chartered Insurance Broker
We are proud to hold the prestigious title of Chartered Insurance Broker. Chartered status is an objective mark of professional standing among all professionals. It is awarded to firms who can demonstrate commitment to developing knowledge, enhancing capability and maintaining ethical standards. Click the links below for more information on the benefits of working with a Chartered Insurance Broker.
What do you look for in an insurance broker? Why choose a Chartered Insurance Broker?
We balance the desire for business success with the needs of the wider communities in which we are active and upon which we have an impact.
Doing Good
The various accreditations we hold evidence our commitment to high ethical standards and business excellence. In addition, we are proactive in seeking opportunities to support charitable causes and organisations through corporate donations but also, and most importantly, through the participation of our staff - who are involved in activities including volunteering, event participation, fund raising, environmental impact and sustainability - all with a collective and individual focus on health and well being.
We care about our staff, their health and welfare and want to have a positive impact on their lives and help them to be great citizens in our communities. In turn, this creates loyalty and commitment and helps to blend our corporate and personal values.
Very often, our suppliers and clients engage with us because of our values. The combination of our engaged staff, clients and suppliers makes for a powerful force for Doing Good together.
As good citizens our staff do good things for a range of different causes. This may be as school governors, sports coaches for children, public service roles, charity trustees and volunteers to name but a few.
In addition, we support corporate causes through our combined resources. We currently have two preferred causes: The Soma Leo Foundation and Community Foundations.
Find out more about our charity and the local projects in which we are involved by clicking the links below.
In the eight years to March 2023 we have donated over £183,000 to good causes.
Our awards
Insurance Age Awards 2019
FINALIST – Schemes Broker of the Year
Compass Networks Select 2019
WINNER – Broker of the Year
Best Eastern Employers Awards 2016
WINNER – Best Overall Company
Insurance Times Awards 2015
FINALIST – Training, Excellence & Impact
UK Broker Awards 2015
FINALIST – Investment in People
EADT Business Awards 2015
WINNER – Corporate Social Responsibility
Insurance Times Awards 2014
FINALIST – Training, Excellence & Impact
UK Broker Awards 2014
FINALIST – Chartered Broker of the Year Award
EADT Business Awards 2014
FINALIST – Community Involvement
British Insurance Awards 2014
FINALIST – Corporate Social Responsibility Initiative of the Year
Insurance Times Awards 2013
Finalist – Commercial Lines Broker of the Year
Insurance Times Awards 2013
FINALIST – Training Programme of the Year – Broker
UK Broker Awards 2013
FINALIST – Chartered Broker of the Year
CIR Awards 2013
FINALIST – Commercial Lines Broker of the Year
Best Employers Eastern Region Awards 2012
WINNER – Best Overall Company