We understand your business is different and therefore requires business insurance solutions to match
For more information contact:
Josh Yasar, ACCA
Tel: 01473 346012
Email Josh Yasar
Or complete the form below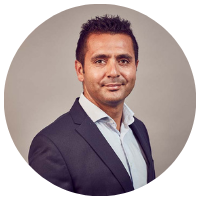 Our job is to create a business insurance programme to meet the complex nature of the risks faced by our clients. Just as importantly we represent our clients and act as their advocate, not the insurers.
Year-on-year we deliver great outcomes for our clients. We review their business insurance arrangements on an annual basis to ensure best value and wide cover. We do not accept insurers' first proposals and always look to add low claim rebates, risk management funds and profit shares to make our clients' insurance and risk investments have a degree of incentive.
As a Chartered Insurance Broker we have a team who are highly qualified and experienced. We know the business insurance market with all of its quirks and foibles. We are determined and tenacious brokers who always negotiate strongly on our clients' behalf.
Our expertise means we will know the answers to your questions and give you excellent advice. We understand there are pressures on margin and outcomes. Our role is to relieve the tension and provide quick proactive responses. We believe business insurance should make you free to take risks, rather than constrained not to.
We commit to work in the following way with you:
To not accept "insurance won't allow it" as part of our culture
To work hard for you, go the extra mile and always honour our commitments
Provide a personal and dedicated team
Be there when things go wrong
Make you feel like you are our only client
We have wide market access which means you get options from insurance companies to consider rather than simply insurance terms
Our position in the insurance market means that we hold considerable sway with insurers to make sure the best outcomes are achieved.
Outlined below is a cross section of the business insurance policies we arrange for our clients:
Business Interruption
Commercial Property
Crime
Cyber-Risk
Directors' and Officers' Liability
Employers' Liability
Employment Practice Liability
Environmental Impairment Liability
Group Personal Accident
Motor Fleet
Product Liability
Professional Indemnity
Solicitors' Professional Indemnity
Special Event
Terrorism
Unoccupied Property