It is our desire to give a first class service at all times.
We strive to recommend the product, or provide the service, representing best value for our clients.
At the same time we must satisfy a variety of statutory and regulatory standards.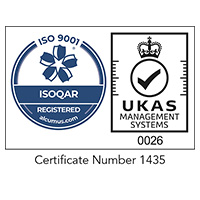 We have no right to expect the ongoing support of our clients. Loyalty is earned through repetitively satisfying client needs, by achieving high levels of competence and by continuously improving our service.
As well as tracking our performance internally, we have implemented systems compliant to ISO 9001:2015 quality standards. ISO certification provides us with external confirmation of our performance against our documented quality standards.
Our overarching quality objective is to never lose a client due to providing poor service.
Our approach is based on continuously striving to improve and enhance what we do, and all areas of our business have quality objectives that provide direction for this journey.
We employ an Enterprise Risk Management (ERM) based approach to identify, assess and mitigate threats to achieving high quality standards. Our culture of ownership and responsibility underpins the expectation that staff will own outcomes and strive to achieve best results. Our intensive Investor in People accredited learning and development frameworks ensures staff have the competence to undertake their roles in achieving quality standards.
Further to this we are regularly audited by third parties and their representatives. We hold extensive authorities on behalf of our clients, suppliers and partners which we manage in accordance with agreed procedures.