In the Ipswich area we support Suffolk Community Foundation. We have created our own Fund with the Foundation which we call the Acorn Fund. Up until the end of 2014 we used this fund to support causes benefiting children and young people in need. From the start of 2015 we have changed the focus of our grant making to align with the theme of 'health and wellbeing'. Health and wellbeing covers a range of possible causes benefitting a range of people, but primarily we  aim to support causes that encourage people of all ages and abilities (or disabilities) to be more active and to lead healthy, balanced lives. This includes charities supporting people with mental health/stress related conditions.
You can learn more about Suffolk Community Foundation by visiting: www.suffolkcf.org.uk. Since we awarded our first grant in October 2013 we have distributed £50,000 to 34 great causes. You can read more about the causes we have supported below.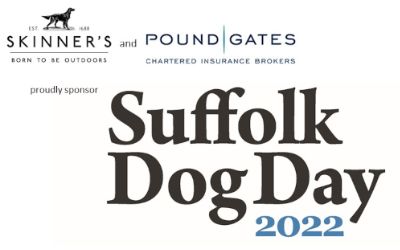 We were extremely proud to co-sponsor Suffolk Dog Day 2022, which took place at Helmingham Hall in Suffolk on Sunday 31 July. The day, which is organised by Suffolk Community Foundation, celebrated our furry friends and after a two-year break was well attended by dogs and humans alike. Visitors were able to meet some of the beneficiaries at the Pound Gates Happy Hub on the day and see for themselves the incredible impact the Foundation is making throughout Suffolk.  To read more and watch our video from the event click here.
Grant awarded in November 2023
Organisation: Ipswich Community Playbus
Grant: £1,800
Project: Ipswich Community Playbus, an institution in Ipswich since the late '70s, has been creating lasting friendships for both children and adults alike, for almost 50 years. The bus travels to six locations in Ipswich each week during term time, providing a free service, primarily for low-income families.  The impact it has on the local community is immeasurable, providing a vital service for those unable to reach or afford pre-schools and playgroups.
We were delighted to award a grant of £1,800 to support the costs of renovating 'Dennis', a replacement bus for 'Maggie' who has been in service for 21 years! As Dennis gears up for his new role, it is anticipated he will hit the road in spring 2024, carrying forward the legacy of this incredible charity, and allowing 'Maggie' to take her well-earned retirement.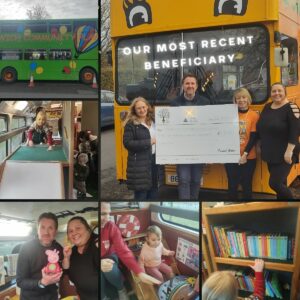 Grants awarded in May 2023
Organisation: Hope Church
Grant: £1,000
Project: Hope Church, which is located in the former Odeon building in Ipswich, is using the funding to subsidise the weekly Hope Community Lounge, which runs every Thursday. This is a community café within their building, where everyone is welcome.
The lounge offers a low cost hot meal, drink and a cake for £3 per head, which is subsidised by donations from the church's members, and supported by local supermarkets.
Our donation allows the lounge to offer free meals to those that need them most. It is hoped the donation will support the project for around one year.
The café is well attended by a diverse group of people ranging from those that are homeless to vulnerable people seeking company, and refugees from Ukraine.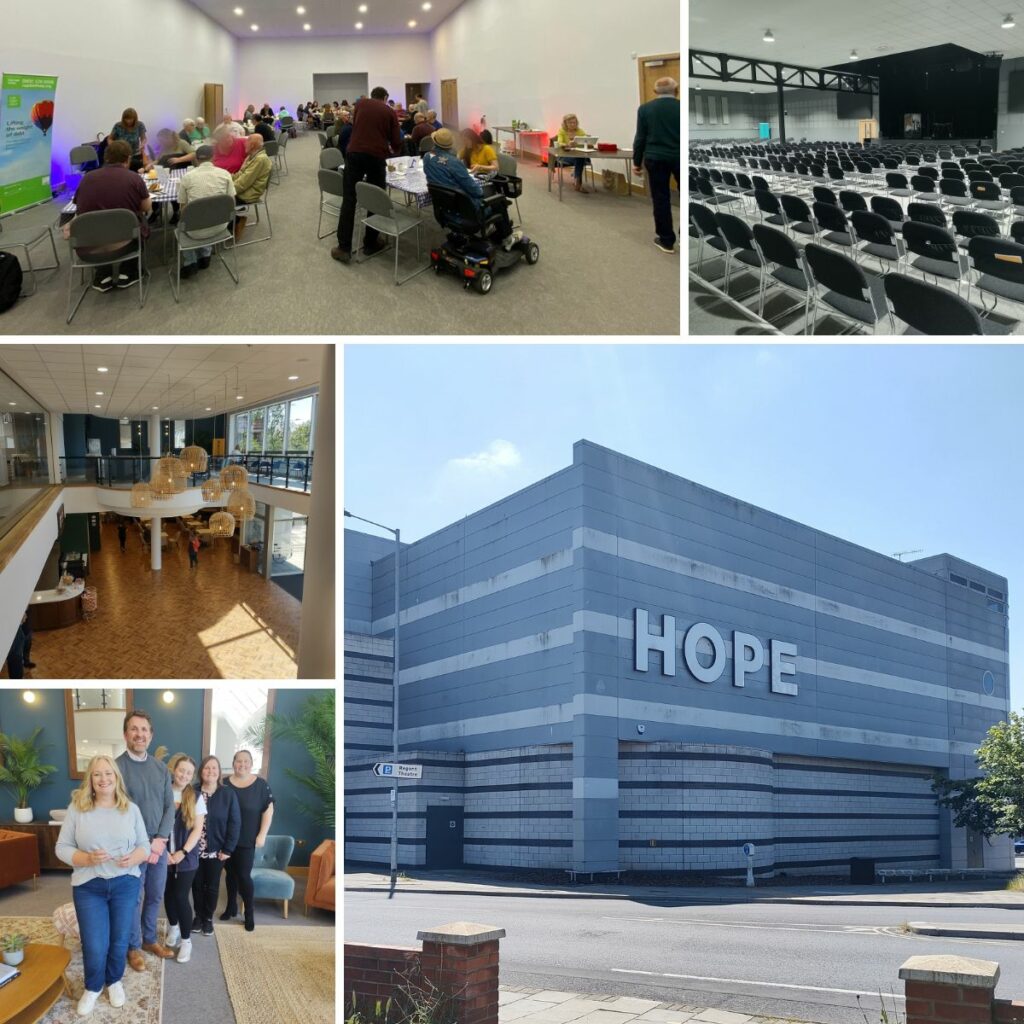 Organisation: Headway Suffolk
Grant: £2,000
Project: Headway Suffolk, is a day rehabilitation centre and offers community support for people with a neurological condition. It aims to support clients to be independent for as long as possible and, if feasible, to return to employment or education.
The Acorn Fund awarded a £2,000 grant to enable Headway Suffolk to offer art sessions to their clients. Art is very therapeutic to people with a neurological condition, helping them to express themselves in an activity that is non-judgemental. Whilst creating, clients will have the opportunity to discuss matters with their peers and staff in a relaxed environment.
The sessions accommodate a maximum of six clients, who will attend a block of six sessions free of charge. Our grant will contribute towards staffing and material costs.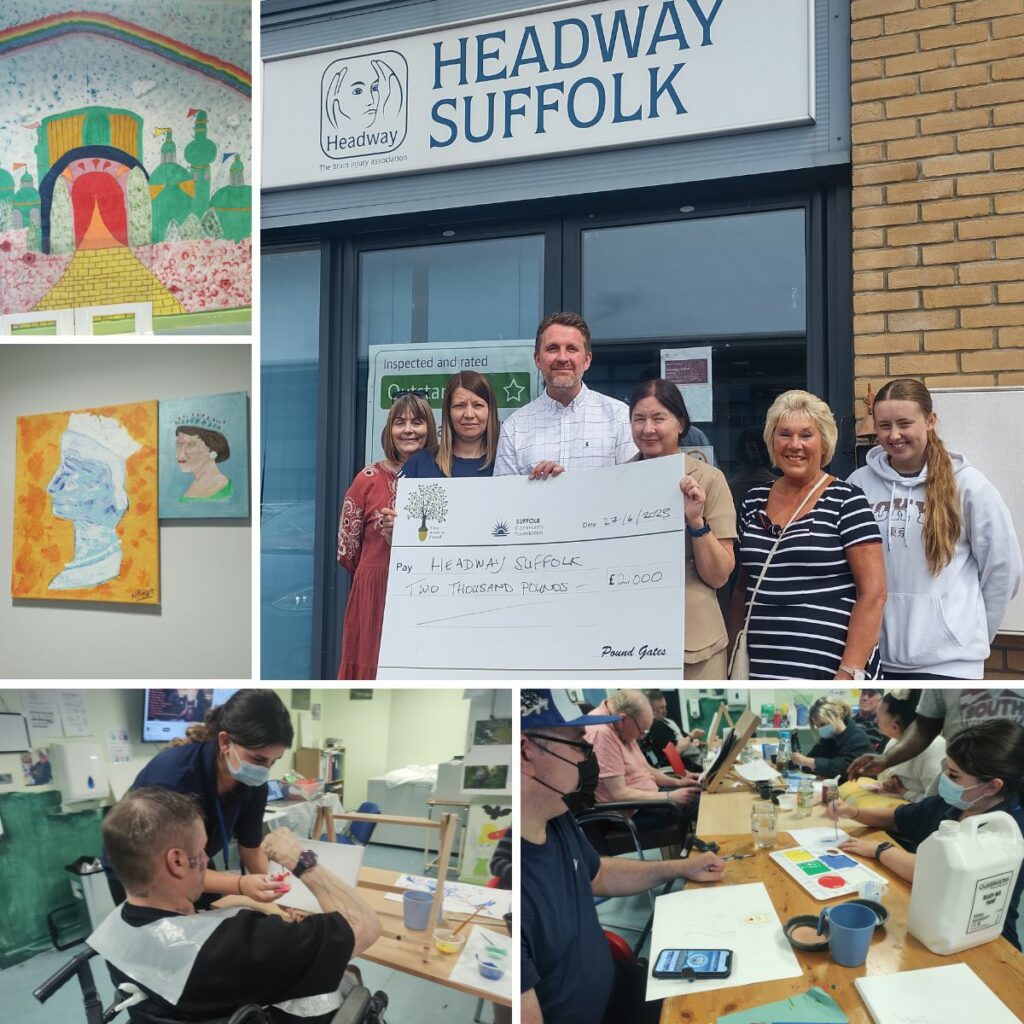 Grant awarded in November 2022
Organisation: St Helen's Playgroup
Grant: £1,875
Project: To help towards the restoration and rejuvenation of the playgroup's outside play area. The play area is a very popular resource and around 30% of the children who attend the group do not have access to outdoor space at home. The play area has fallen into disrepair due to a lack of finances and is currently in danger of being declared unsafe for use.
Letter of thanks
Thank you very much for your generous donation and offer of help with the restoration of our unique and well used garden.
Our garden is enjoyed by all the children who attend our pre-school, many of whom live in homes that do not have any outside space. The garden enables them to develop their physical skills as well as giving them a sense of well-being and opportunities to explore the natural world.
We look forward to meeting some of your team and sharing with you our little oasis in the centre of Ipswich.
Yours faithfully,
Carol Pickering
On behalf of the Committee, staff and children at St Helen's Playgroup
Grant awarded in April 2022
Organisation: Ipswich Sports Club for the Disabled
Grant: £2,000
Project: The funds will help to pay for venue hire for the year to enable the group to continue meeting on a weekly basis. It will also help to meet the cost of storing their specialist wheelchairs and sports equipment.
Letter of thanks
On behalf of the Ipswich Sports Club for the Disabled, I would just like you to know that we are very, very grateful for your help with funding. Without such grants, we would no longer exist and this would be such a shame for the members who really need this type of organisation. We are non-competitive and therefore everyone can enjoy sport at a level they feel comfortable with. In the bowls room, which is one of the activities offered, and seems to be the in thing at the moment, we have some who need to sit on chairs and use free hand while others feel the need to use a piece of guttering and all then have a great time. After playing, we have tea and biscuits and stay a further half to three quarters of an hour chatting or helping them with forms, which need filling in, and having a laugh.
All this is in addition to what a normal bowls event would be. So thank you so much once again for helping us to have a few more months on top of the funds we have scraped together since the lockdown.
Many thanks
Pat Hoy, Chairman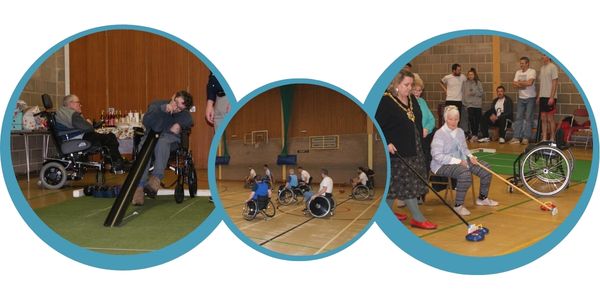 Grant awarded in October 2021
Organisation: Suffolk Young People's Health Project
Grant: £2,000
Project: To enable a programme of drama sessions for young disadvantaged people in Suffolk. The sessions were primarily aimed at those experiencing low self-esteem and confidence issues, including people particularly affected by isolation due to the pandemic. The sessions were run over the Autumn half-term 2021.
Grant awarded in May 2021
Organisation: Schoolreaders
Grant: £2,000
Project: Improving children's literacy through volunteer support - responding to Covid-19.
Estimated beneficiaries: 200
Grants awarded in October 2020
Organisation: Suffolk Cruse Bereavement Care
Grant: £2,000
Project: Towards continuing to provide bereavement support to children and young people
Estimated beneficiaries: 77
Thank you note
Dear Acorn Fund Trustees
Thank you very much for the grant of £2,000.00 from the Acorn Fund.
We very much appreciate the fact that you have awarded this money to us.  We are very grateful for your generosity the money will be put to very good use to support bereaved children and young people in the area. With very many thanks, again.
Yours sincerely,
Susannah Downing, Area Coordinator

Organisation: Selig (Suffolk) Trust
Grant: £2,000
Project: Towards a Covid-19 refurbishment of a new night shelter for homeless people in Ipswich
Estimated beneficiaries: 25

Organisation: St Augustine's Church Ipswich
Grant: £500
Project: Supporting the launch of Lindberg Road Community Church
Estimated beneficiaries: 100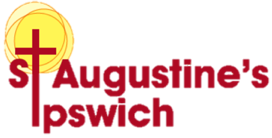 Grants awarded in October 2019
Organisation
:
Cancer Campaign in Suffolk
Grant
: £1,000
Project
: Complimentary therapy and counselling sessions for people with a cancer diagnosis
Estimated beneficiaries
: 5
About our grant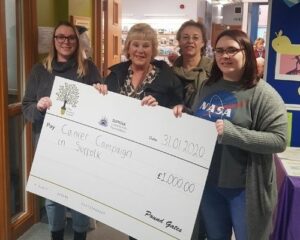 Cancer Campaign in Suffolk was awarded a grant of £1,000 towards complimentary therapy and counselling sessions for people with a cancer diagnosis.
Due to Covid, Cancer Campaign in Suffolk adapted to deliver counselling virtually, through phone and video calls. An advantage of this was that people from a wider area benefitted from the project as they did not need to travel for counselling. Face to face counselling restarted on request with social distancing, but very few clients wanted this.
The organisation was able to meet the demand of the public for counselling sessions and reduce the waiting list from 6-8 weeks to 1-2 weeks. Clients are triaged and those in crisis are seen within one week. Between May and November 2020, over 700 sessions of counseling were delivered to cancer patients in Suffolk.
Feedback from a beneficiary
"I enjoyed the sessions and felt relaxed each time. It gave me an opportunity to talk to someone outside the family about concerns. To me it was a very warm, friendly, welcoming, caring and listening professional service that was provided. Not only did it give me a chance to truly relax it also gave me a chance to talk to people I felt understood which I was trying to explain."
Case study
"…'I may have cancer, but cancer does not have me' was the opening statement of one of my very first sessions with a client at The John Le Vay Centre. My client was a professional lady in her early 30's and diagnosed with breast cancer stage 3. She was in the middle of chemotherapy, bald and proud and determined to explore the unlikely 'gifts' of her journey with cancer.
We talked about this being just a chapter in her life story. Her 24/7 daily battle to deal with the diagnosis and treatment which had 'gate-crashed' her life in a second. Together we explored her hopes and fears about her treatment, and the roller coaster rides of her experience learning to live and cope with how she felt both physically and emotionally. But, more importantly for her, the impact it had had on her relationship with her husband which, up to now, had been mostly focussed on her husband's change of career and the need for her to be the primary bread winner and decision maker.
They had no children and suddenly the urgency of not having the choice of planned parenthood had forced a decision to either have IVF, or for her to simply choose to have her eggs frozen, which she decided to do. Their dilemma was whether their relationship could sustain the challenges that her diagnosis had put on them and the future they had planned. If they separated, she would still have the option, maybe, to have a child.
Through counselling she felt able to talk freely, to explore her feelings around her relationship and to release some of the 'steam' that had built up at home. She felt able to look at the situation practically as well as emotionally. The counselling room felt safe for her; contained and confidential. In this room she felt she did not need to protect or shield him, and it was easier to share her hopes and fears with me, her counsellor, an unbiased but caring outsider with no other agenda." - A counsellor working for CCiS
Organisation
:
Porch Project
Grant
: £750
Project
: Sexual health and female hygiene project
Estimated beneficiaries
: 350
About our grant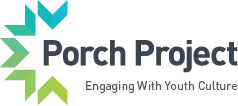 Porch Project was awarded a grant of £750 towards a sexual health and female hygiene project.
Young people, children and families had access to free feminine and hygiene products at no cost for the entirety of the scheme. Porch Project advertised through social media platforms and local notice boards. People got in touch with the service in a discreet manor and received a bag of items, usually within 24 hours, to see them through the month. Beneficiaries included families from schools, families in the local area, families accessing foodbanks in Bildeston and Hadleigh, young people from Bildeston Surgery, young adults living in sheltered housing, young mums and many other individuals.
Case studies
"The hygiene scheme has helped me in many ways. Obvious one is making sure I have all hygiene products, ranging from lip balms, toothpaste, your usual hygiene products. It has also helped me financially as hygiene products can be quite pricey. I also find it amazing how they include baby's products which also helped financially due to baby products also being quite pricey! I love the scheme and it has been a huge help for me and I'd definitely recommend. Thank you for the support and products given so far! Amazing." - 19-year-old new mother living with her partner and baby in Great Cornard
"The hygiene products provided by The Porch Project have been so beneficial to our young people who often have a really limited income. The Porch Project's hygiene scheme has supported our residents to know that they never have to go without the basic necessities and allowed them to be able to take pride in their appearance and personal hygiene. We'd like to say a huge thank you to Kayleigh and all of the team at Porch from everyone at Sanctuary Supported Living for their ongoing support of our residents and the service we provide." – A project worker at Sudbury Homeless Services, Sanctuary Supported Living
"Thank you for the support Porch have given us. During the pandemic, many local families have 'hit rock-bottom.' As a foodbank, it is both heart-breaking to see families in some of the circumstances and truly rewarding to watch them as they gradually recover.  The help and support we have had from The Porch Project has added another layer to the service we provide which has been very well received by the families." – The founder of Bildeston Foodbank
Grants awarded in April 2019
Organisation
:
Suffolk Accident Rescue Service
Grant
: £2,000
Project
: Towards purchasing a SARS ultrasound
Estimated beneficiaries
: 100
About our grant
Suffolk Accident Rescue Service (SARS) was awarded a grant of £2,000 towards purchasing a SARS ultrasound.
The SARS volunteer critical care teams use the portable ultrasound to diagnose life-threatening conditions which would otherwise be 'invisible', such as internal bleeding. It is an incredibly useful piece of equipment which isn't found on front line ambulances and can only be used by qualified practitioners. It allows SARS to bring an advanced level of care to the patient which would not otherwise have been possible. It helps improve patient outcomes and the efficiency of triage decisions.
Case study
"A SARS volunteer critical care team were mobilised to a patient who had fallen from a ladder. Crews at scene were concerned that the patient had suffered a pneumothorax (collapsed lung) which can in some scenarios be life-threatening and would require surgical procedures (which SARS can undertake). Using the portable ultrasound, the SARS team assessed the patient and established that fortunately this was not the case but that other injuries needed attention. The team administered painkilling drugs before facilitating a rapid extrication to hospital. This is a good example of how the ultrasound improves triage and on scene times and benefits patients by getting them the treatment they need as quickly as possible."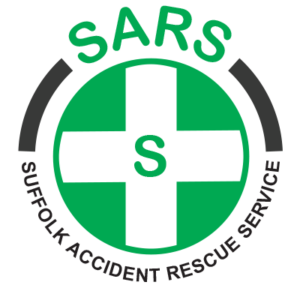 Grants awarded in October 2018
Organisation
:
Aspect Living
Grant
: £2,000
Project
: Towards the purchase of a delivery vehicle for the new Meals on Wheels service in East Suffolk
Estimated beneficiaries
: 50
About our grant
Aspect Living Foundation was awarded a grant of £2,000 towards the purchase of a delivery vehicle for the new Meals on Wheels service in East Suffolk.
The grant has enabled Aspect Living Foundation to purchase a car and expand the service to support more of the elderly across rural Suffolk. Having a hot meal delivered along with a health and wellbeing check has not only provided support for the elderly and vulnerable but has given peace of mind to family members that someone in going in to visit their loved ones on a regular basis. Many older people feel it is taking their independence away when they accept any kind of help but they soon realise that Aspect Living Foundation and all the other organisations are working together to support their independence at home.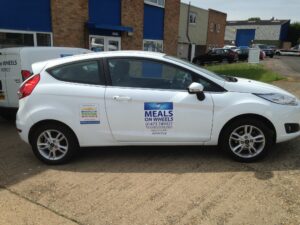 Organisation
:
Fresh Start New Beginnings
Grant
: £1,000
Project
: To support a child victim of sexual abuse and their family through therapeutic treatment
Estimated beneficiaries
: 4
Case study
"Laura (name changed) was referred to us because she had been repeatedly sexually assaulted by a boy at school when she was aged eight, despite telling him to stop.
She and her family were assessed, and she was struggling with profound difficulties including anxiety, depression, post-traumatic stress, feeling very angry and blaming herself, coupled with low self-esteem. She therefore received nine individual therapy sessions and her parents were offered an adult group. When her treatment plan had been worked through, a review found that her trauma symptoms had reduced and she was enjoying a range of activities, grown in confidence, was able to sleep, and no longer wanted to harm herself.
Laura's symptoms have reduced, she and her parents discussed how pleased they were when she felt able to play outside again, she now enjoys healthy activities, is thriving at school and has not cut herself or had thoughts of doing so. Her parents said, 'she is back to laughing, joking, enjoying life'."

Organisation
:
Suffolk Rape Crisis
Grant
: £1,000
Project
: Towards supporting two women who have experienced sexual violence and abuse
Estimated beneficiaries
: 8
About our grant
Suffolk Rape Crisis (SRC) was awarded a grant of £1,000 towards supporting two women who have experienced sexual violence and abuse.
The grant enabled Suffolk Rape Crisis to support eight clients who lived rurally around Saxmundham which is about 20 miles from either Ipswich or Lowestoft (locations where clients would usually be offered the option of attending). A SRC counsellor provided flexible support within the area from a dedicated counselling venue. Clients were seen for 25 weeks of free counselling on a weekly basis and in line with all SRC procedures and policies.
Over the grant period, eight clients were seen in Saxmundham - three are still in counselling and five have completed.
The overall improvement in scores across the clients are as followed:
Women feel closer to the people who matter to them: +10.5%
Women feel better about themselves: +65%
Women have better coping skills/strategies for taking care of themselves: +50.5%

Grants awarded in May 2018
Organisation
: ActivLives
Grant
: £1,000
Project
: To extend and enhance the ActivSheds project - a social programme to improve the health and wellbeing of older men
Estimated beneficiaries
: 40
About our grant
ActivLives was awarded a grant of £1,000 to extend and enhance the ActivSheds project - a social programme to improve the health and wellbeing of older men.
ActivLives worked with the following groups:
ActivLives Friday Friends dementia cafe - members of the cafe made bird boxes with templates prepared by ActivSheds
Suffolk Refugee Support placements - individual placements attended sessions with new session set up for refugees and asylum seekers to start June 2019
Four sessions with students from four different Ipswich academies/high schools with six students in each group (Chantry Academy, Stoke High-Ormiston Academy, Ipswich Academy and Holbrook Academy)
Women's session with members of the local community, including a woman living with a disability
The project gets participants out of the house and keeps them busy. It gives them a sense of purpose and pride in what they can achieve. They get to know other people and have a chat and a laugh together - people help and support each other and make friends and acquaintances. Participants also share skills and learn how to produce and repair items.
Case study
"Mr J met his wife when he was 18. He went into the Air Force before leaving to work with young people in social care. After being married for 28 years, he lost his wife. He left teaching for health reasons and worked in retail before becoming a carer for his sister." - ActivLives
"Being a carer can be isolating and this is my sort of out. I've had depression in the past and know how isolating it is. Here, I'm around other people, chatting. Sometimes I just chill - it's just the fact of being here. Because of the careers I've had, I've spent more time working with women and being in the shed is refreshing. We come down here, have a laugh, get things done, take on projects. I've got a couple of things running around in my head. It's good for skills share - sometimes I'm teaching something, sometimes I'm learning something." – Mr J

Grants awarded in October 2017
Organisation
:
P.H.O.E.B.E.
Grant
: £2,000
Project
: Towards running costs of self-esteem workshops for girls aged 10 to 11 in Ipswich
Estimated beneficiaries
: 20
About our grant
PHOEBE was awarded a grant of £2,000 towards running costs of self-esteem workshops for girls aged 10 to 11 in Ipswich.
Weekly self-esteem workshops were delivered at three Ipswich primary schools for girls in Year 5 and 6. PHOEBE used music, crafts, activities and talking to engage the girls and encourage them to express themselves.
Case study
"One of the young girls reported that she had always felt alone and afraid to voice out her feelings about how she did not like her body and how the bullying at break time made her sad. After the other girls had heard her story, they too shared their stories, and this helped them bond as a group. She reported that she enjoyed the group and made her less afraid."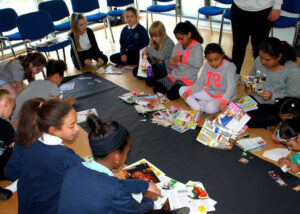 Organisation: St Elizabeth Hospice
Grant: £1,722.44
Project: To provide toys and furniture for a dedicated children's room at St Elizabeth's Hospice
Estimated beneficiaries: 45
About our grant
St Elizabeth Hospice was awarded a grant of £1,722.44 to provide toys and furniture for a dedicated children's room at St Elizabeth Hospice.
The grant enabled St Elizabeth Hospice to redecorate a room in the Day Care corridor and transform it into a room for children and young people to receive counselling support. Toys and furniture were purchased to enable therapy through play and to support children and young people's emotional needs.
Case study
"Josh (10) had never been to a hospice before, he only knew them as 'places where people die'. His grandfather died 4 months ago, and Josh's mum had contacted the Children and Young Peoples Bereavement Service for guidance on how to support her children and also to request one to one support for Josh.
Josh's mum was worried that the hospice may have been too scary to meet as Josh had been exhibiting high states of anxiety about our meeting. After meeting them at the main reception and opening the door to the sunflower room for them I visibly saw them both relax; their body language shifted, and their frowns disappeared. Josh's mum sat comfortably in the chair, and Josh chose to sit on a bean bag next to her and play with Lego. I joined Josh on the floor, and we played as we spoke, splitting my attention with mum. Being able to sit on the same level as Josh and offering an alternative way of expressing through play clearly put Josh (and his mum) at ease. As the session drew to a close, his mother, in expressing gratitude for our help, also shared her surprise that he had felt able to share as much as he had, something we both put down to the environment he was in which encouraged him to feel safe to do so."

The Acorn Fund has supported 34 great causes since its inception in 2015. In addition to those mentioned above, other causes supported include: Music in our Bones, Association of Wheelchair Children, Topcats, Forget-Me-Knot Club, Friend of Ferns, among others.
If you would like to be considered for a grant, please get in touch with Suffolk Community Foundation.