The Soma Leo Foundation was established in 2015 to provide education and support to disadvantaged communities in east Africa.
We currently do this through our own school, The Soma Leo Academy, in Nyiera, Kenya and by supporting other schools in nearby Osieko.
---
For more information about the charity please visit the dedicated Soma Leo website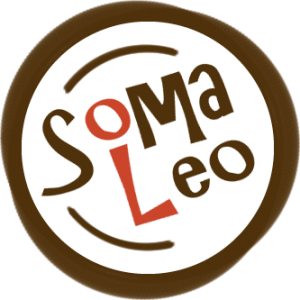 At The Soma Leo Academy, we seek to achieve excellence by providing safe and clean facilities, high quality teaching with an appropriate teacher to pupil ratio, a varied and interesting curriculum, and nourishment for our 175 pupils.
The Pound Gates Group consists of three businesses, Pound Gates Insurance Brokers, Sevatas and Contior. Directors, managers and staff of the businesses are involved with the charity either as Trustees, providing administrative resources, and organising and taking part in fund-raising events.
---
How it began
The Foundation was the natural progression of charity work undertaken by the staff of The Pound Gates Group, who in 2013 supported the Kenyan School Fund. The Fund was running a school in Mombasa and planned to build a new school in Nyiera, western Kenya. The Group organised two events to raise funds for the new school, and building commenced in November 2014. The Soma Leo Foundation was then established, and took over the responsibility of raising the funds needed to establish the school, invest in further phases of development and meet its ongoing running costs.
---
The school
The Soma Leo Academy is a community school, with senior members of the local community participating in decisions about how the school is run and managed. Pupils, who are selected by community elders, are amongst the most deprived in the community.
The school's funding needs are limited, with funds primarily go towards teachers' salaries, food, water and electricity. The Foundation also sources or funds equipment and other items needed, pays licence fees and other miscellaneous and administrative costs.
The school is also used as a community resource, helping its general acceptance within the local community.
---
Recent photos from The Soma Leo Academy
---
Fundraising
We hold various events throughout the year to raise funds for the charity. We involve our staff, clients and partners in our events which include an annual golf day, quiz and a big sporting event. Throughout May 2023, our staff participated in The Cycling Challenge for Soma Leo, collectively cycling the distance from Ipswich to Nyiera (where the school is located) and raising over £5,000 for the charity. Other challenges have incuded a Steps Challenge in 2020, where we collectively took over 13 million steps and raised over £5,000, and The Soma Leo Row-a-Fun which saw 4,000 km rowed and over £13,000 raised for the charity.
Some of our fundraising activities
---
Education in rural Kenya
Kenya has significant weaknesses in its education system. Whilst the government has increased investment in education, there are still many challenges regarding access and quality. Over one million children do not receive an education. For many of the children who do attend primary school, they do not go any further with their education and leave school illiterate or semi-illiterate. Very few children from poor rural backgrounds go to school or achieve worthwhile outcomes from their education.
Where schools are available, they sometimes charge fees for the children to attend. In rural areas, those who can attend a school may have a very long journey and the classrooms are often over-crowded, with only the very basic learning aids. The Trustees visited a school with 100 pupils in a classroom of 32m2. Most schools do not provide food, and vital drinking water may be a long walk away.
This situation has a lifelong impact on the children. Over half will not have the skills to generate an income as adults, and for those that do find jobs, these will often be casual, which at best will maintain them at or around the poverty line.
---
Nyiera
Nyiera is located on the shores of Lake Victoria in western Kenya. It is a collection of 25 houses bordering Osieko, a community of 2,000 people. With a lake on one side and otherwise bordered by marshes, Osieko is isolated, both geographically and commercially. This is a poor community with few opportunities for education.
The area is ravaged by AIDS and many of the children have lost their parents to the disease. Families live at or below the poverty line and children don't have reliable access to nourishing food and water. Nyiera is poorly served by pre-schools and primary schools delivering the type of opportunity we seek to provide, which focuses on achieving excellence by through high quality teaching, with an effective teacher to pupil ratio, safe and clean facilities, good nourishment and a varied and interesting curriculum.
---
What's in a name?
Soma Leo is Swahili. It translates as Learn Today, and was in part selected by the local community.
---
Find out more
For more information about the charity or to find out how to get involved please contact us, or visit the charity's dedicated website.