The impact on corporate relocation, domestic and commercial moves has varied. We have products and an approach geared up to help in these uncertain times.
For more information contact:
Neil Matthews, ACII
Tel: 01473 346037
Email Neil Matthews
Or complete the form below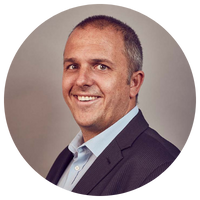 Our involvement in the sector extends over two decades and today more than ever we concentrate our extensive knowledge and expertise helping our clients deal with the industry's modern day insurance opportunities, insurance needs and regulatory issues.
We maintain a dedicated team who constantly innovate with new ideas and products for our clients. In a competitive market place removal and storage companies need this innovation to stay ahead.
The sector has changed and restructured because of economic challenges in recent years. The impact on corporate relocation, domestic and commercial moves has varied. We have an approach and products geared to help in these uncertain times.
The sector has also seen significant changes with insurance regulation in the last decade. We proactively seek to understand how changes in regulation affect the sector well ahead of its implementation and developed fresh and flexible ways of meeting the needs of all clients, irrespective of their size or trading methods. Testament to this is the fact that our clients range from small single vehicle operators through to large multi-national corporate movers.
Our approach to risk for removers and storers encompasses marine and non-marine risks from within one personalised team. We do not see these areas as separate when it comes to providing certainty to our clients. This is one of the reasons why we are the exclusive appointed broker to the National Guild of Removers & Storers (NGRS).
We have established two exclusive schemes with Arch Insurance in addition to wide market access to ensure the best deal:
Customer goods insurance – where we have both in-house underwriting and in-house claims settlement, continues to deliver fast claims resolutions to our clients, and to our clients' clients. We do not believe in outsourcing to other parties who do not know our client or appreciate what is involved in their business.
Property, business interruption, liability and motor fleet insurance – we believe the scheme is the best on the market, with an enhanced wording and added value services included at no extra cost.
As a broker specialising in the Removals & Storage sector we have a range of products and services to meet all needs, regardless of size or business activity. Whether an individual product, or an entire review of all insurance and risk management issues, we can assist.
Our MoversPlus contract provides some of the widest and easiest to administer cover available in the market for customer goods:
The key features are:
Worldwide cover for Liability and Transit insurance
All Risks/Liability cover for goods in UK storage up to any limit
No need for monthly storage or transit declarations
Errors & Omissions cover automatically included
'Deep Sea' moves can be accommodated on a one-off basis or, for companies specialising in this service, we can provide agreed annual rates
Cover for loss or damage to the remover's own packing equipment
In-house claims management service often able to deal directly with the customer to resolve claims and reduce administration
Policy documentation without hidden or inferred conditions and warranties
Our Arch Insurance scheme brings together numerous risk areas into one solution. It is designed for removers and can be adapted to meet your needs.
The package includes the following removers and storage insurances:
Employers' Liability
Public Liability
Property
Business interruption
Money
Terrorism
Motor Fleet
Directors' & Officers' Liability
Employment Practice Liability
Legal Expenses
Both facilities are handled in our office, which allows us to arrange quotations quickly and immediately deal with documentation. No hassle.