Our staff visited Cancer Campaign in Suffolk (CCiS) today to present a cheque for £1,000, raised through our Acorn Fund, a partnership between Pound Gates and Suffolk Community Foundation.
CCiS supports the people of Suffolk, before, during and after cancer. It provides specialist complimentary therapists and counselling for cancer patients as well as offering educational preventative programmes in the community.
The £1,000 grant will go towards the continuation of the CCiS complimentary therapy and counselling project. These specialised sessions are free of charge to people with a cancer diagnosis whilst they are enduring their treatment. CCiS employs a team of therapists and counsellors and offer six sessions to a minimum of five patients of either complimentary therapy or counselling (or a combination), delivered at the John Le Vay Cancer Information Centre at Ipswich Hospital.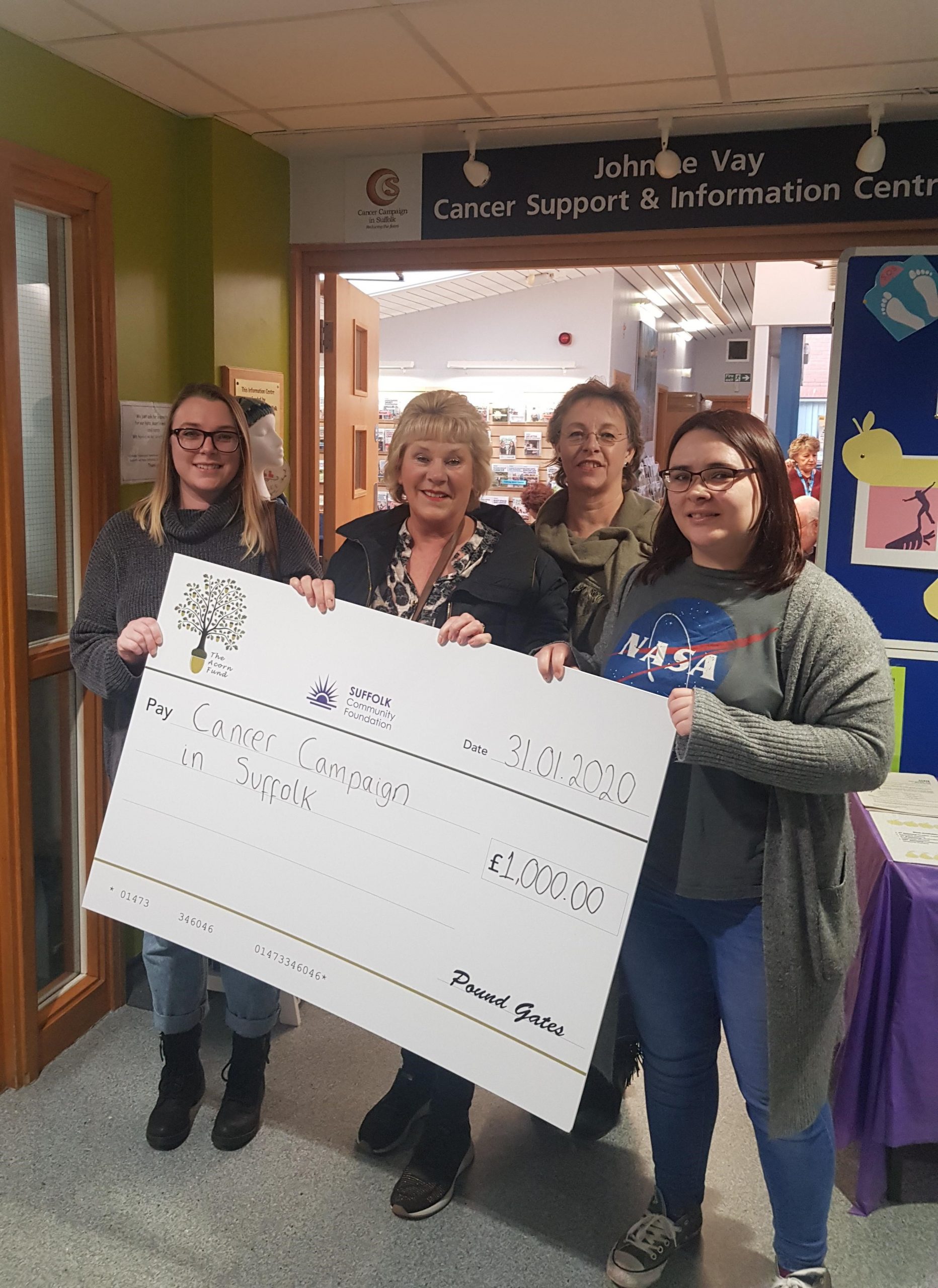 Many people who undertake these therapies report a sense of improved wellbeing, improved mental health and inner calm. It is hoped that our funding will help to increase the number of people benefitting from these sessions, that CCiS will be able to keep up with demand without increasing the waiting list further, and the number of people surviving Cancer will increase.
We created our Acorn Fund in partnership with Suffolk Community Foundation in 2013, and have already distributed over £33,000 to 26 great causes. The current theme for our grant-making is Health and Wellbeing, and we support people of all ages and abilities (or disabilities) to be more active and to lead healthy, balanced lives both physically and mentally.
For more information on Cancer Campaign in Suffolk, or to make a donation please visit https://www.ccisuffolk.org/.
For more information about our charitable activities, please visit https://www.our-community.eu/.