Josh Yasar is the Finance and Commercial Director for the Pound Gates companies. He joined the company in July 2016.
Josh, tell us about your career path
I was born in Turkey and grew up in a sea side town called Bodrum, which is one of the most popular tourism destinations in Turkey. My dad was a market trader and had his own stalls in nearby towns selling clothes to locals and also the tourists in summer. I worked with him from the age of nine, especially at weekends and all of the summer holidays.
At the age of 17, and after having spent most of my childhood selling clothes in the markets, I came across an opportunity to open my own retail business. An outlet opened up in a local five star hotel, and I jumped on the chance to take it over. After negotiating the rent and terms to take over the shop, there was a slight problem! I wasn't old enough to sign the contract… I called my dad, and without any hesitation he arrived at the hotel within an hour, signed the contract and later that evening delivered a van load of stock for me to sell.
The business was a success from the beginning. I had a captive audience of hotel guests mainly from Germany, Austria, France and the UK. Luckily for me they were too busy sunbathing during the day to shop, which meant I could still go to my school! Then at 4pm, I'd open the shop and work through to around 1am.
I really enjoyed it. I got to practice my language skills in English, German and French and of course perfect my sales technique, which I'd been honing since I started very early in the local markets.
After a year, I opened another shop in the town centre. This was tougher, as I didn't have that captive audience, but I hired someone to manage it for me. He did a great job, and in fact now is a top diamond dealer in Istanbul.
It was not all plain sailing. The trouble in the Middle East during 1999 and 2000  brought about many challenges for my businesses, as the Turkish tourism industry was severely impacted, despite the fact that my home town is thousands of miles away from countries like Iraq and Syria.  I realised I had to diversify my products and appeal to Turkish holiday makers. So I started to stock Turkish made clothing and shoes, and I learned the lesson of not putting 'all of your eggs in one basket' very early on in my career!
But within a year the tourism industry recovered and the business was back on its feet. After managing and owning both shops, and the market stalls for six years, I left the businesses to my brother who now runs two outlets in our local town.  One sells gifts and the other clothes. They were called Josh after me, but once he took over, he changed the shops to Tash after him!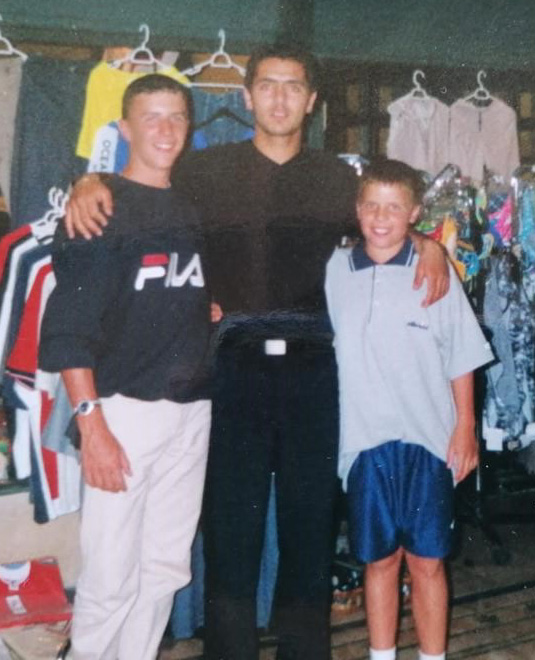 It sounds like a lot of work and not much play for a young man
No no no! There was a lot of play time there for me so I really cannot complain. At that time, I also played football for the town's main football club, Bodrumspor. I was semi-professional and played as a striker for my club which is now a fully professional club competing in the second top division in Turkey. One of the proudest moments of my life is that I got to captain my town's football team at the age of 19. Yes, a lot going on for a young man but I enjoyed every minute of it.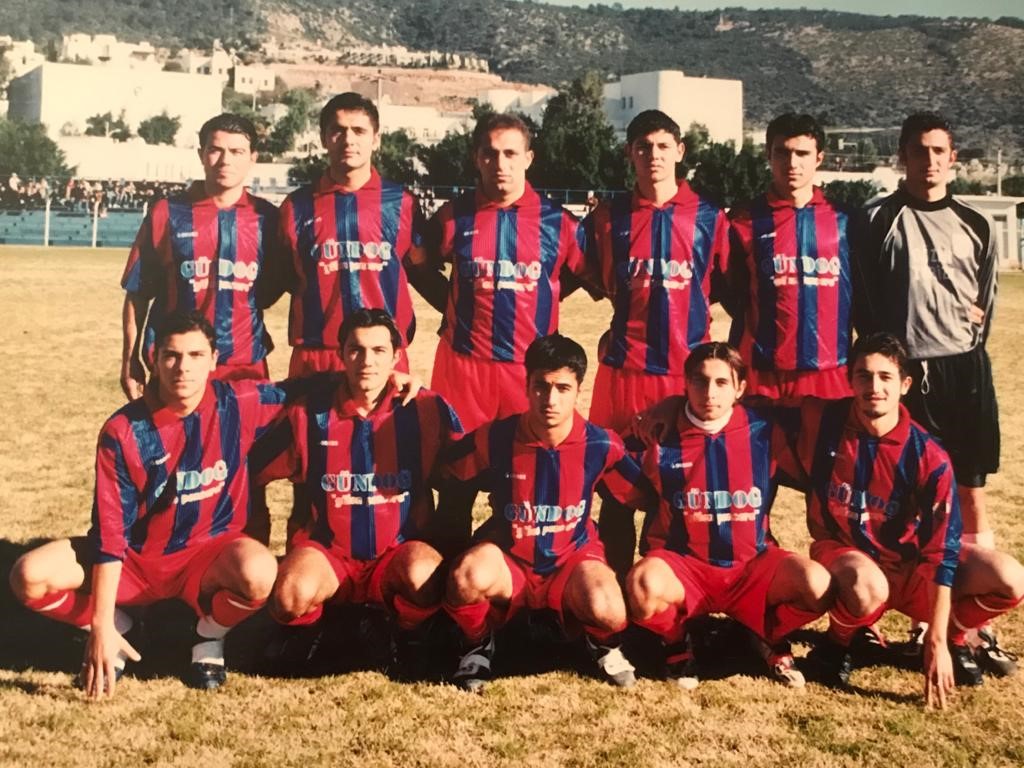 When did you make the move to the UK?
In 2004, to Northampton, which is where my wife went to university. After leaving Turkey for the UK, I was very keen to get into the workplace, but I had no office skills. I must admit I did not even know how to turn on a computer. So I started right at the bottom, with temp jobs doing filing, data entry, more filing, etc. I think I was the keenest filing clerk of all time as I read everything I filed, as it helped me improve my English!
While working at Northampton Borough Council, it was suggested to me, by one of the managers that I should apply for a full time position. I did, and I got it; a job within the Revenue department. I would deal with local and business rates queries and also attend court against landlords that had disputes against their rate bills.
18 months later, we moved to London and I set up as a consultant offering the same service to Council's across the city. My first contract saw me at Number One London Bridge, where I had views of both London and Tower Bridges. I thought I'd arrived. But it could only get less glamorous after that, as I took on contracts for councils in Croydon, Haringey, Harrow and Luton.
How did you make the move into finance?
I have always been good with money, counting and converting it into the various currencies in the market from a very early age. Finance interested me, as it is the backbone of any business. So, while I was working as a consultant in London, I did a Pitman basic bookkeeping course and really enjoyed it. I then went on to study AAT.
When my wife became pregnant with our first child, we decided to move to Ipswich to be closer to her family. I got a job as an Assistant Company Accountant for Anglo Norden, a large timber importer business based in Ipswich.
I was excited about the opportunity and to learn from my manager, who had been with the company for 30 years, but sadly he died just nine months into my new role. I was barely half way through my AAT but I was given the responsibility for the Accounts and Finance team, with the support of the company's in-house barrister who is also a qualified accountant. The business supported me through my studies and I also went on to achieve ACCA with an award under my belt for one of the exams I took back in 2013.
After seven years, I moved to Haven Power into their Risk team. I started as a Senior Risk Analyst on a short term contract then became their Credit Risk Manager within a couple months. For me, being in one small part of the business didn't really work as I always wanted to be involved in all areas of Finance and part of all sides of the business and to add value.
When the opportunity arose at Pound Gates, I knew it was exactly what I was looking for. Here I manage the Accounts and Finance team, and am responsible for maintaining strong working relationships with the trading businesses, ensuring compliance with Tax, FCA, financial reporting obligations and assist in developing commercial strategies across the businesses.
What advice would you give to someone who is struggling to juggle studies and working full time?
Always remember the bigger picture - your overall ambition. It will get tough, but embrace those challenges and obstacles that come your way, and treat them all as part of your learning process. Working full time at Anglo Norden, being in charge of the Accounts team after only nine months into my first ever job in accounts and juggling my studies was probably the biggest challenge I've ever faced. I was getting to grips with a huge role, had two staff to manage, studying for the AAT and then the ACCA, and during that time I had two young children. I admit it was tough but it was ultimately the most rewarding experience of my career.
Never forget what you're trying to achieve and why, and it will get you through it and out the other side, a stronger more resilient person.
You can read more of our 5 Minutes With... Interviews here