We are delighted to announce our sponsorship of the 2022 Suffolk Business Awards in the medium-sized business category. This category recognises business with a turnover between £1-5m who can demonstrate all round business excellence.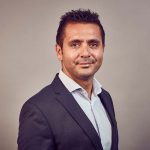 Josh Yasar, Finance & Commercial Director at Pound Gates, who will be co-judging the entries in this category commented: "If you are a qualifying company I urge you to enter the awards. By nominating yourself in this category you are giving your business a voice, and drawing the attention of the other fantastic businesses to the fantastic work you are undertaking."
To find out more visit the Suffolk Business Awards website. The deadline for entries is 29 May 2022. Good luck!
Winners will be announced on 29 September at Kesgrave Hall.