Welcome to the Second Day of Pound Gates Festive Series!
Not sure which way to click this Christmas when picking a festive movie? Well our discerning staff are sharing their favourite Christmas movies of all time and we've selected the top 10 to help you make a great choice for you and your family this holiday season.
The list includes the top 10 in order of votes, a newcomer for 2020 and two bonus suggestions of films that aren't really Christmas movies, but in a roundabout way fit the theme!
All movies, unless indicated, are available to stream on Amazon, either inclusive with Prime membership or chargeable. You may also like to try Apple +, Google Play and YouTube. You may also find them on regular TV as part of the Christmas listings.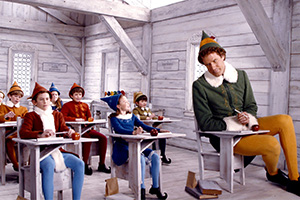 Number 1 – Elf
Buddy (Will Ferrell) was accidentally transported to the North Pole as a toddler and raised to adulthood among Santa's elves. Unable to shake the feeling that he doesn't fit in, the adult Buddy travels to New York, in full elf uniform, in search of his real father, who is a cynical businessman. After a DNA test proves this, his father reluctantly attempts to start a relationship with the childlike Buddy with increasingly chaotic results.
Where to watch it: Sky Cinema Drama and Amazon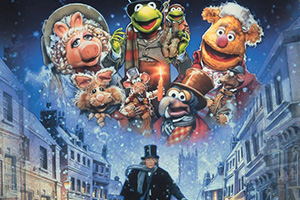 Number 2 – Muppet Christmas Carol
The Muppets perform the classic Dickens holiday tale, with Kermit the Frog playing Bob Cratchit, the put-upon clerk of stingy Ebenezer Scrooge (Michael Caine). Other Muppets - Miss Piggy, Gonzo, Fozzie Bear and Sam the Eagle - weave in and out of the story, while Scrooge receives visits from spirits of three Christmases - past, present and future. They show him the error of his self-serving ways, but the miserable old man seems to be past any hope of redemption and happiness.
Where to watch it: Disney + and Amazon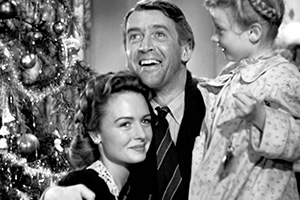 Number 3 – It's a Wonderful Life
It's A Wonderful Life explores much deeper themes connected to what the holidays are traditionally supposed to concern: the values of basic goodness and sacrifice, the gift of friendship, the pitfalls of greed and commercialism, the sense of community and belonging that helps us feel truly connected in a society.
Where to watch it: Amazon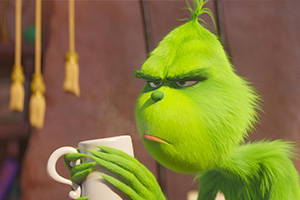 Number 4 – The Grinch
The Grinch tells the story of a cynical grump who goes on a mission to steal Christmas, only to have his heart changed by a young girl's generous holiday spirit. Funny, heart-warming, and visually stunning, it's a universal story about the spirit of Christmas and the indomitable power of optimism.
Where to watch it: Netflix and Amazon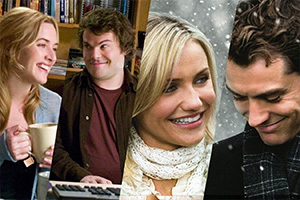 Number 5 – The Holiday
Dumped and depressed, English rose Iris agrees to swap homes with similarly unlucky in love Californian Amanda for a much-needed break. Iris finds herself in a palatial Hollywood mansion while Amanda navigates the lanes of a picture-perfect English village. Soon enough, both lovelorn ladies bump into local lads perfect for a romantic pick-me-up.
Where to watch it: Netflix and Amazon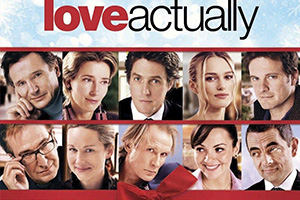 Number 6 – Love Actually
Nine intertwined stories examine the complexities of the one emotion that connects us all: love. Among the characters explored are David (Hugh Grant), the handsome newly elected British prime minister who falls for a young junior staffer (Martine McCutcheon), Sarah (Laura Linney), a graphic designer whose devotion to her mentally ill brother complicates her love life, and Harry (Alan Rickman), a married man tempted by his attractive new secretary.
Where to watch it: Amazon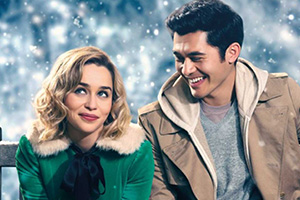 Number 7 – Last Christmas
The story of Kate (Emilia Clarke) as she harrumphs around London, a bundle of bad decisions accompanied by the jangle of bells on her shoes, an irritating consequence from her job as an elf in a year-round Christmas shop. Tom (Henry Goulding) seems too good to be true when he walks into her life and starts to see through so many of Kate's barriers. Written by Emma Thompson the film is based on the song of the same name by Wham! and is inspired by the music of George Michael, featuring 14 songs by the band alongside solo tracks by Michael.
Where to watch it: Sky Cinema and Amazon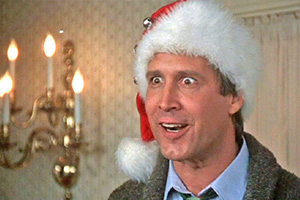 Number 8 – National Lampoon's Christmas Vacation
As the holidays approach, Clark Griswold (Chevy Chase) wants to have a perfect family Christmas, so he pesters his wife, Ellen (Beverly D'Angelo), and children, as he tries to make sure everything is in line, including the tree and house decorations. However, things go awry quickly. His hick cousin, Eddie (Randy Quaid), and his family show up unplanned and start living in their camper on the Griswold property. Even worse, Clark's employers renege on the holiday bonus he needs.
Where to watch it: Amazon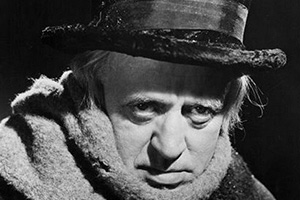 Number 9 – Scrooge
The 1951 black and white version of Charles Dickens' A Christmas Carol, starring Alastair Sim as Ebenezer Scrooge. This Christmas Eve he will be visited by three spirits who will show him the error of his ways.
Where to watch it: Amazon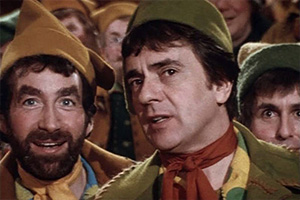 Number 10 – Santa Claus The Movie
The story of a master toymaker who discovers a magical kingdom of elves at the North Pole. He is entrusted with special powers to become Santa Claus. He meets Patch (Dudley Moore), an eager-to-please elf who becomes mixed up with a dastardly toy tycoon's (John Lithgow) plans to take over Christmas.
Where to watch it: Amazon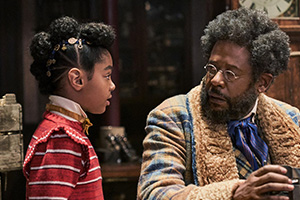 Jingle Jangle: A Christmas Movie
An imaginary world comes to life in a holiday tale of an eccentric toymaker, his adventurous granddaughter and a magical invention that has the power to change their lives forever.
Where to watch it: Netflix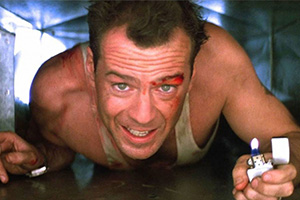 Die Hard
There's a big debate about whether this is a Christmas movie or not, but it is set at Christmas. An NYPD officer tries to save this wife and several others taken hostage by German terrorists during a Christmas party at the Nakatomi Plaza in Los Angeles.
Where to watch it: Amazon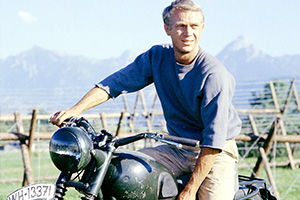 The Great Escape
Also not a Christmas movie, but as it's usually on TV over Christmas it's made the cut. Steve McQueen jumps on his motorcycle and leads the way in this thrill-packed adventure that blends top stars, a true WWII saga and Hollywood's gift for storytelling into a bravura, blockbuster film.
Where to watch it: Amazon
We hope you enjoyed this festive round up of movies and it's given you plenty of inspiration for an 'at home' Christmas.
Follow us on LinkedIn and Twitter to ensure you don't miss any of our updates.