Martin Westlake is a Client Relationship Manager, who joined Pound Gates in May 2017, and is part of the Client Services team.
Martin, what does your role involve?
I arrange tailored business insurance programmes for new and existing clients, across East Anglia. Every client has a unique business and it is vital to understand that business in order to arrange insurance cover that minimises the risks that could affect their success. The companies I work with range from sole traders to larger companies with multi-million pound turnover.
Many of my clients have been with me for over 20 years, and have moved with me as my career has progressed. Understanding the client and building two-way trust is key to building a long term relationship. Despite living in the modern age of online communications, face to face meetings are still key in building and maintaining those relationships.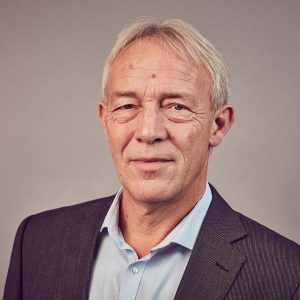 Tell us about your career path
I started my insurance career back in the hot summer of 1976 with Willis Faber & Dumas, as a Pensions Scheme Administrator. I moved into general commercial insurance in 1980 and haven't looked back. Pound Gates is only the fourth broker I've worked for over those 39 years.
What do you like most about the insurance industry?
My role enables me to meet people and build relationships with them. Many of my clients have become good friends outside the working environment.
Tell us something interesting about yourself
How about five things?
In 2001, at the suggestion of one of my clients, I joined the Rotary Club of Ipswich East. In recent years I have been Assistant Secretary.
I went to Tokyo in 2002 to watch the World Cup Final after winning a phone-in competition run by the East Anglian Daily Times. Brazil beat Germany 2-0.
I have held the match fishing record for the local River Gipping for over 30 years, weighing in just over 82lbs of bream in a club match.
I am the current holder of the Ivan Gates Golf Trophy, competed for annually by Pound Gates staff. No idea how this happened – everyone else must have had a really bad day!
I used to be a DJ with a mobile disco – a long time ago, before CDs were even invented.
As you are actively involved in the Rotary Club, what advice would you give to someone who is hesitant to try networking?
When I was invited to join Rotary, I felt very apprehensive.  However, it's definitely been one of the best decisions I've ever made. I've made some great friends, built some very useful business contacts and had a lot of fun along the way. Most importantly, having lived and worked in Ipswich all of my life, I am pleased (and proud) to be able to give something back to the community that has looked after me so well. If you get the opportunity to join Rotary or a similar organisation, do it – you won't regret it.